"Testimonio, A Bridge Between Psychotherapy and Sociotherapy,"
​published in Cole, Espin, & Rothblum (Eds.), Refugee Women and their Mental Health: Shattered Societies, Shattered Lives (Haworth, 1992) pp. 173-189
The Testimonio, or Testimony, is a therapeutic tool in the treatment of people who have suffered psychological trauma under state terrorism. This article discusses its historical origins and social and clinical applications. The objective realities of the terrorist state are examined in terms of their toxic effects on the community, and the process of Testimony is presented as both a psychotherapeutic clinical method for improving the mental health of the individual, and an act of social and political therapy that makes a significant contribution to community mental health.
FULL TEXT
See also:
Refugee Media Project
Powered by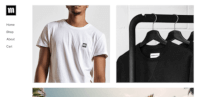 Create your own unique website with customizable templates.