​Human Rights and Wrongs
From
Sunshot Press
(an imprint of
New Millennium Writings
)
​True and timely accounts of a psychologist's work with refugee asylum seekers and others with traumatic histories. Aron's experienced and compassionate voice rings out in the national debate on immigration reform and the refugee crisis.
$12.95 paperback
ISBN: 978-1-944977-21-4
PUBLICATION DATE: October 1, 2018
DISTRIBUTOR: Ingram Content Group
Publication date is Oct. 1, 2018; books can be pre-ordered at:Sunshot Press -- https://www.sunshots.org/human-rights-and-wrongsLeft Bank Books -- https://www.left-bank.com/event/adrianne-aron
ABOUT THAT COVER…The Art of Eric Avery http://www.docart.com/
USA Dishonor and Disrespect (Haitian Interdiction 1981-1994), 1991
Linoleum block print on a seven-color lithograph printed on moldmade Okawara paper
46½"x 34" Edition: 30 • Published by Tamarind Institute • Collaborating printer: Mark Attwood
Eric Avery, M.D., is Emeritus Associate Professor at the Institute for the Medical Humanities at the University of Texas Medical Branch, Galveston, Texas. For many years he was Southern Region Refugee Coordinator for Amnesty International USA, before returning to medicine to address the AIDS epidemic. He lives on the Texas-Mexico border and works at the intersection of visual art and medicine.
---
Powered by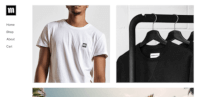 Create your own unique website with customizable templates.